What's Hot, What's Not!
Date:
Tuesday, September 14, 2010
Location:
Drees Pavilion - Devou Park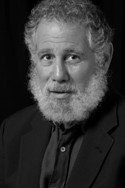 Don't miss our Kick-off Meeting of the 2010-2011 year.
Steve Leimberg will be our Guest Speaker.

Stephan R. Leimberg, JD, is CEO of Leimberg Information Services, Inc., an e-mail and database service providing information and commentary on tax cases, rulings, and legislation for financial services professionals, and CEO of Leimberg and LeClair, Inc., an estate and financial planning software company.
Named a Distinguished Accredited Estate Planner by the National Association of Estate Planners and Councils, Leimberg is co-author with Howard Zaritsky of Tax Planning With Life Insurance and Creator and Lead Author of the 12 book Tools and Techniques series including the Tools and Techniques of Estate Planning and the Tools and Techniques of Life Insurance Planning.
LISI,

Steve's unique e-mail newsletter/data base

LISI

(
http://www.leimbergservices.com
) and Estate and Financial Planning software NumberCruncher are used daily by thousands of estate, financial, employee benefit, and retirement, and charitable planning practitioners as well as by the IRS.
Steve Leimberg will cover in his

2010 - 2011
WHAT'S HOT, WHAT'S NOT
RECENT CASES/RULINGS/LEGISLATION / PROPOSALS ON LIFE INSURANCE
What to Do About Generation-Skipping ILITs in 2010
Transfer for Value – Working Case
Barr – Character of Gain on Sale of Policy
McGowen – Income on Extinction of Policy Loan
Hilliard – Who Owns Policy Rights When a Business Breaks Up
Cochran v. Key Bank – Trustee Liability

Matthies – Valuation of Policy in "Pension Rescue"
Curcio – Deductions to 419A(f)(6) Plan Disallowed
Morello – STOLI Case

Brasner Arrest – Grand Theft, Insurance Fraud

Mosberg – STOLI Case – The Trust That Wasn't
Treasury Study on CHOLI – Charity Owned Life Insurance
Location:
Dress Pavilion, Devou Park Covington, KY
Time:
4:00pm - 5:30pm Presentation
5:30pm - 7:00pm Happy Hour and Hor d' ouevres
Cost:
$40.00 - Members
$65.00 - Non-Members
Parking is FREE
Continuing Education Credits Available Pending Approval
OHIO LEGAL
KENTUCKY LEGAL
OHIO INSURANCE
KENTUCKY INSURANCE
OHIO CPA
KENTUCKY CPA
CFP
Space at this event will be limited and will fill up fast, so reserve your spot today by contacting Jennifer Nunn at cincycouncil@aol.com or call 513-554-3074.
Registration is now closed for this event but walk-ins are welcome.
Please note: Because of the anticipated demand for this Fall Meeting, priority pricing and reservations will be given to CEPC members.