Best Ideas Program
Date:
Tuesday, April 28, 2009
Time:
Registration Starting at 3:30pm
Speaker:
Ten Of Your Fellow Members and Dinner Speaker: LisaMarie Luccioni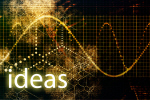 Best Ideas Program When: April 28, 2009 Where: The Queen City Club 331 E 4th St Cincinnati, OH 45202 Time: 4:00 - 5:30 Program 5:30 - 6:30 Cocktails 6:30 Dinner Cost: Members $30.00 Non Members $40.00 Dinner Add $30.00 Come listen to your fellow members talk about the best and the brightest topics of the year. Some topics included are: Trusts Protectors Cups & Coins Reverse Estate Planning CLATs The Cost of Long Term Care And many more! Dinner Speaker: LisaMarie Luccioni - University of Cincinnati How Your Clients Preceive You We look forward to seeing you there!