Happy Hour Networking Meet-Up
Date:
Tuesday, June 8, 2021
Location:
MadTree Brewery, 3301 Madison Road, Cincinnati, OH 45209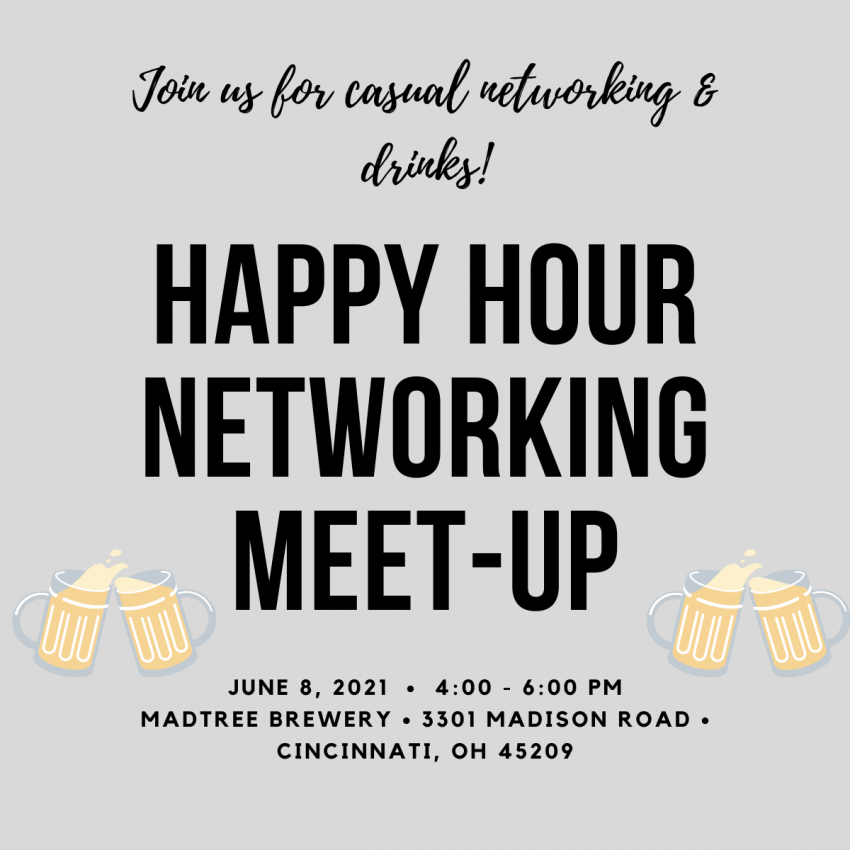 June 8th Networking Meet-Up
Come and help us celebrate the start of summer with a casual networking meet-up at MadTree brewing on Tuesday, June 8th from 4 PM - 6 PM.
This will be a casual event with no name tags or registration, just find us at the brewery and join us.
No food or drink costs will be covered by the Cincinnati Estate Planning Council.
Date:
Tuesday, June 8, 2021
Location:
MadTree Brewery, 3301 Madison Road, Cincinnati, OH 45209